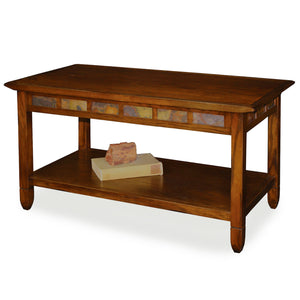 Description
Natural stone details and a comfortable worn finish give this table a familiar, grounded feel on day one. Solidly built on sturdy oak posts, this piece from the Slatestone Collection offers layers of storage and display assistance.
• Decorative Running Slate Details
• Display shelf
• Under beveled top
• Compact Condo/Apartment size
Dimensions: 38"W x 20"D x 20.5"H
Weight: 48 lbs.
Color: Rustic Oak finish